The World Final is BLAST Premier's biggest event of the year, where eight of the world's best esports organisations will tussle for the prestigious World Final trophy, a slice of the $1 million prize pool and a chance to claim bragging rights as the champions of Counter-Strike in 2023.
The seventh and last event of the BLAST Premier tournament series and the culmination of the 2023 global CS:GO calendar.
Split across two seasons, BLAST Premier offers a place in the World Final for teams who triumph in the Spring and Fall Seasons, as well as the top four teams on the 'Race to the World Final Leaderboard'.
Seat Category Descriptions

inc. VAT

Saturday
Sunday
CAT A
AED 190
AED 210
CAT B
AED 160
AED 180
HOSPITALITY PLATINUM
AED 700
AED 750
Please contact our Concierge Team on
600 511 115
-
2-Day Package
-
Wheelchair Accessible Seating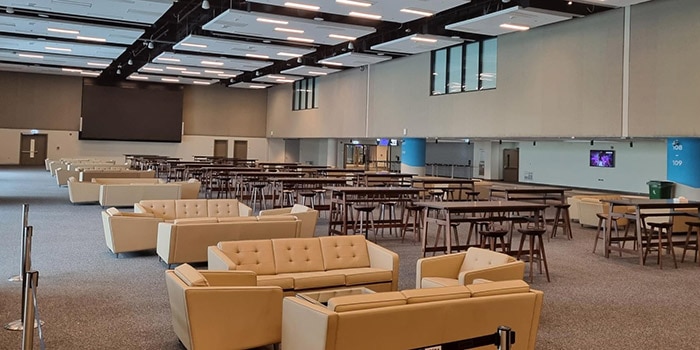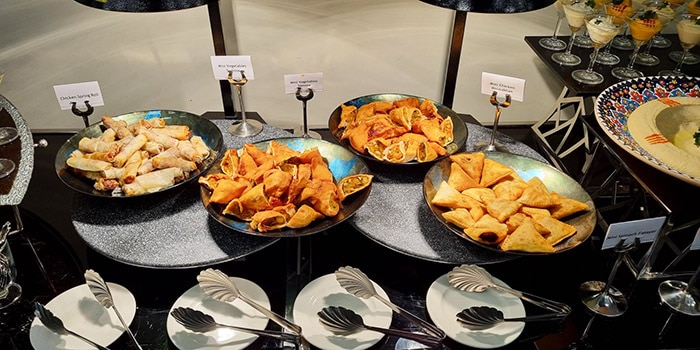 Elevate your experience with the HOSPITALITY PLATINUM and enjoy:
Exclusive access to a dedicated Lounge. A food and soft drink offering with access to a dedicated Bar where premium beverages can be purchased. Meet and Greet sessions, plus premium merchandise.
Your Hospitality Wristband and Exclusive Merchandise item can be collected at the Hospitality Registration Desk inside the Etihad Arena
Event Policies

Bags larger than 30x30x15 are not permitted. There will be no cloakroom available.
Accessible seating available - please call 600 511 115
No photography or videography is permitted at any time during the event. Strictly no professional cameras
Please check our list of prohibited items.

Bags larger than 30x30x15 are not permitted. There will be no cloakroom available.
Accessible seating available - please call 600 511 115
No photography or videography is permitted at any time during the event. Strictly no professional cameras
Please check our list of prohibited items.

Ticket Terms

Under 16's must be accompanied by Adult 21+.
There is no age restriction for this event and all guests require a valid ticket
No re-entry: The ticket grants a one-time entry into the Etihad Arena, with no right of re-entry.
No refund, no transfer: All ticket sales are final. Tickets are non-refundable, non-transferable, and non-exchangeable, and are for your personal use only. We can confiscate a ticket from you if you resell it or attempt to resell it at a price above face value.
Unauthorized resellers: The Arena reserves the right to cancel any tickets bought from un-authorized resellers, including through Viagogo or Dubizzle.
No admission: Disorderly conduct, noncompliance with security measures, violation of any rules, policies, or regulations, or unauthorized use of this ticket may result in denial of admission or removal of ticketholder from Etihad Arena and/or prosecution, as determined in the sole discretion of Etihad Arena, their representatives, affiliates and/or agents or law enforcement.
Access is available for those with a disability or other access needs. Accessible seating tickets must be purchased
E-tickets will be scanned at turnstyle entry. Please make sure tickets are downloaded onto mobile devices
The ticket is subject to the terms & conditions

Under 16's must be accompanied by Adult 21+.
There is no age restriction for this event and all guests require a valid ticket
No re-entry: The ticket grants a one-time entry into the Etihad Arena, with no right of re-entry.
No refund, no transfer: All ticket sales are final. Tickets are non-refundable, non-transferable, and non-exchangeable, and are for your personal use only. We can confiscate a ticket from you if you resell it or attempt to resell it at a price above face value.
Unauthorized resellers: The Arena reserves the right to cancel any tickets bought from un-authorized resellers, including through Viagogo or Dubizzle.
No admission: Disorderly conduct, noncompliance with security measures, violation of any rules, policies, or regulations, or unauthorized use of this ticket may result in denial of admission or removal of ticketholder from Etihad Arena and/or prosecution, as determined in the sole discretion of Etihad Arena, their representatives, affiliates and/or agents or law enforcement.
Access is available for those with a disability or other access needs. Accessible seating tickets must be purchased
E-tickets will be scanned at turnstyle entry. Please make sure tickets are downloaded onto mobile devices
The ticket is subject to the terms & conditions