Pop music fans prepare yourself Charlie Puth set to Light up the Etihad Arena – Yas Island, Abu Dhabi The American singer-songwriter, who is known for his lyrical prowess and melodic vocals, will be presenting the "Charlie" Live Experience to the UAE on October 1st.

The concert, part of the sensational singer-songwriter's "Charlie" Live Experience, is sure to be a real showstopper as the incredible artist makes his long-awaited return to the UAE. A tour that has captivated fans worldwide with its remarkable performances and chart-topping hits, make sure to save the date and mark your calendars for a night of musical mastery.

Charlie Puth has firmly established himself as one of the industry's most talented hitmakers and sought-after collaborators. With an impressive track record that includes eight multi-platinum singles, four GRAMMY nominations, three Billboard Music Awards, a Critic's Choice Award, and a Golden Globe nomination, Puth's talent knows no bounds.

In 2018, Puth released his highly acclaimed and GRAMMY-nominated album, Voicenotes, which achieved RIAA Certified Gold status within just four days of its release and has garnered over 2.7 billion streams worldwide. Following the immense success of Voicenotes, Puth recently released his much-anticipated third studio album, CHARLIE, through Atlantic Records. The album features several hit singles, including "Left and Right" featuring Jung Kook of BTS, "That's Hilarious," and "Light Switch." CHARLIE has already amassed over 1 billion global streams and has received critical acclaim from the likes of Rolling Stone and a plethora of audiences worldwide.

Puth's collaborations, in particular, have reached new heights time after time. His remix of "I Hope" with Gabby Barrett earned him his fourth top 10 track on the Billboard Hot 100 and topped the Billboard "Adult Pop Songs" chart. Puth also co-wrote and produced the record-breaking single "Stay" by The Kid Laroi and Justin Bieber. The song made history by spending eleven consecutive weeks at the top of the Billboard Global 200 chart, marking a monumental achievement in Puth's career.

Proudly brought to you by Live Nation Middle East, as part of his upcoming concert at the iconic Etihad Arena – Yas Island, Charlie Puth will be taking fans on an unforgettable musical journey, showcasing his latest album along with a string of his greatest hits. The concert promises an intimate and immersive experience, allowing fans to connect with the artist on a truly personal level as they engage in his incredible lyrics and emotionally driven songs.


CHARLIE'S 'IN MY HEAD' EXPERIENCE
SEATED

One Reserved Seat
Access to an Intimate Pre-Show Performance
Hear Charlie Discuss the Story Behind the Song
Moderated Q&A with Charlie
One VIP-Exclusive Merch Pack
One Autographed Commemorative VIP Laminate
Early Entry (Further email will be sent closer to the event date with the timings and Package info)
Early-Access Merchandise Shopping

Price

inc. VAT

AED 1,304
GOLDEN CIRCLE

One Golden Circle Ticket
Access to an Intimate Pre-Show Performance
Hear Charlie Discuss the Story Behind the Song
Moderated Q&A with Charlie
One VIP-Exclusive Merch Pack
One Autographed Commemorative VIP Laminate
Early Entry (Further email will be sent closer to the event date with the timings and Package info)
Early-Access Merchandise Shopping

Price

inc. VAT

AED 1,689
'I'M WITH CHARLIE' EARLY ENTRY PACKAGE
SEATED

One Reserved Seat
One VIP-Exclusive Merch Pack
One Commemorative VIP Laminate
Early Entry (Further email will be sent closer to the event date with the timings and Package info)
Early-Access Merchandise Shopping

Price

inc. VAT

AED 897
GA FLOOR

One GA Floor Ticket
One VIP-Exclusive Merch Pack
One Commemorative VIP Laminate
Early Entry (Further email will be sent closer to the event date with the timings and Package info)
Early-Access Merchandise Shopping

Price

inc. VAT

AED 732
Seat Category Descriptions

inc. VAT

Price
Availability
LOWER BOWL PLATINUM CLUB - AISLE
AED 914
GOLDEN CIRCLE SEATING
AED 875
LOWER BOWL PLATINUM CLUB
AED 859
LOWER BOWL PLATINUM - AISLE
AED 655
LOWER BOWL PLATINUM
AED 600
LOWER BOWL PREMIUM - AISLE
AED 545
Last seats
LOWER BOWL PREMIUM
AED 490
SOLD OUT
LOWER BOWL PLUS - AISLE
AED 435
LOWER BOWL PLUS
AED 380
Selling fast
FLOOR SEATING
AED 325
LOWER BOWL STANDARD - AISLE
AED 325
LOWER BOWL STANDARD
AED 270
Selling fast
Wheelchair Accessible Seating:
Please contact our Concierge Team on
600 511 115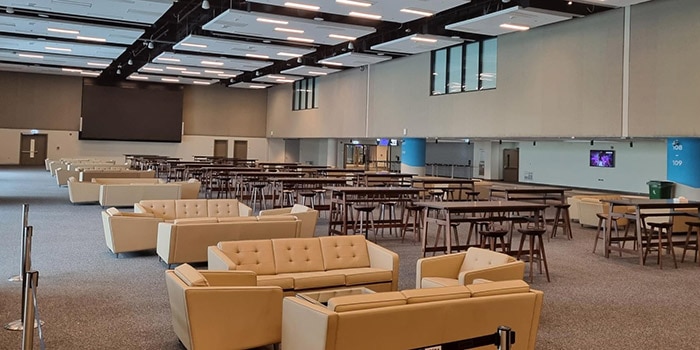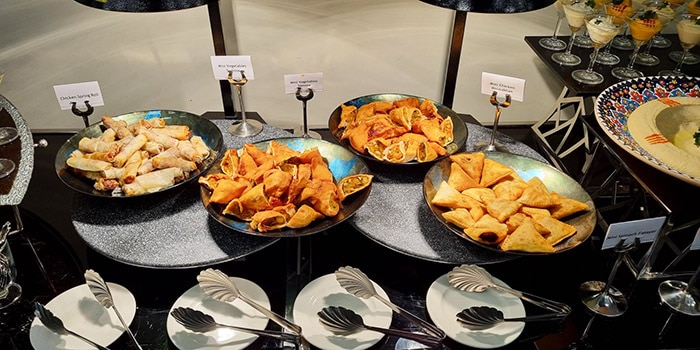 Elevate your experience with the LOWER BOWL PLATINUM CLUB and enjoy:
Exclusive access to the Aldar Club Lounge, located a few meters away from your seats
A premium buffet of light bites before the concert starts
Open bar on soft drinks and house beverages from doors open until the start of the performance (strictly 21+ for alcoholic beverages)
Event Policies

Bags larger than 30x30x15 are not permitted. There will be no cloakroom available.
Accessible seating available - please call 600 511 115
No photography or videography is permitted at any time during the event. Strictly no professional cameras
Please check our list of prohibited items.

Bags larger than 30x30x15 are not permitted. There will be no cloakroom available.
Accessible seating available - please call 600 511 115
No photography or videography is permitted at any time during the event. Strictly no professional cameras
Please check our list of prohibited items.

Ticket Terms

Under 16's must be accompanied by Adult 21+.
There is no age restriction for this event and all guests require a valid ticket
No re-entry: The ticket grants a one-time entry into the Etihad Arena, with no right of re-entry.
No refund, no transfer: All ticket sales are final. Tickets are non-refundable, non-transferable, and non-exchangeable, and are for your personal use only. We can confiscate a ticket from you if you resell it or attempt to resell it at a price above face value.
Unauthorized resellers: The Arena reserves the right to cancel any tickets bought from un-authorized resellers, including through Viagogo or Dubizzle.
No admission: Disorderly conduct, noncompliance with security measures, violation of any rules, policies, or regulations, or unauthorized use of this ticket may result in denial of admission or removal of ticketholder from Etihad Arena and/or prosecution, as determined in the sole discretion of Etihad Arena, their representatives, affiliates and/or agents or law enforcement.
Access is available for those with a disability or other access needs. Accessible seating tickets must be purchased
E-tickets will be scanned at turnstyle entry. Please make sure tickets are downloaded onto mobile devices
The ticket is subject to the terms & conditions

Under 16's must be accompanied by Adult 21+.
There is no age restriction for this event and all guests require a valid ticket
No re-entry: The ticket grants a one-time entry into the Etihad Arena, with no right of re-entry.
No refund, no transfer: All ticket sales are final. Tickets are non-refundable, non-transferable, and non-exchangeable, and are for your personal use only. We can confiscate a ticket from you if you resell it or attempt to resell it at a price above face value.
Unauthorized resellers: The Arena reserves the right to cancel any tickets bought from un-authorized resellers, including through Viagogo or Dubizzle.
No admission: Disorderly conduct, noncompliance with security measures, violation of any rules, policies, or regulations, or unauthorized use of this ticket may result in denial of admission or removal of ticketholder from Etihad Arena and/or prosecution, as determined in the sole discretion of Etihad Arena, their representatives, affiliates and/or agents or law enforcement.
Access is available for those with a disability or other access needs. Accessible seating tickets must be purchased
E-tickets will be scanned at turnstyle entry. Please make sure tickets are downloaded onto mobile devices
The ticket is subject to the terms & conditions