FOOD & BEVERAGES
Outside food, beverages, coolers, bottled water, cans, etc. may not be brought into the venue.
All concessions and bars are cashless. Guests can pay using credit or debit card, or Apple Pay or Google Pay
We continue to keep the health and safety of all guests and staff a top priority. Please note that food and beverage may be consumed in your seat or in the designated seated areas (suite, lounges).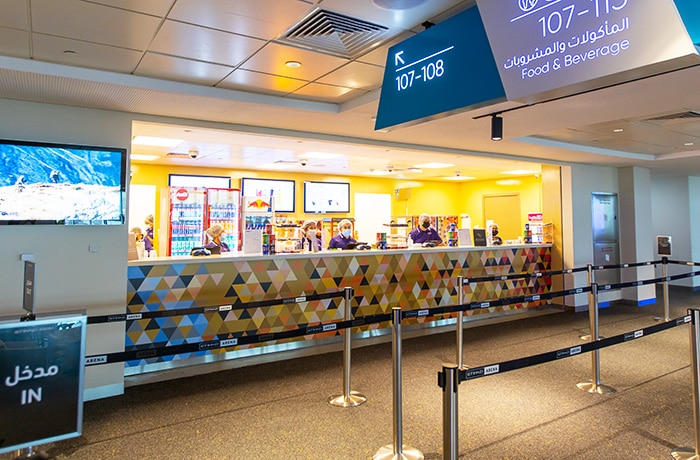 CONCESSIONS
We adapt our concessions menus based on the theme of the events happening at the Arena. Our concessions offer freshly prepared fan favourites including hot dogs, nachos, popcorn, burgers, and fries. Etihad Arena proudly pours Coca-Cola and Red Bull beverages across the whole venue. Imperial Catering is proud to be the exclusive full-service caterer and concessionaire for Etihad Arena, servicing all concessions. Imperial Catering has risen as one of the best catering organizations in the UAE by driving innovation and development to greater heights.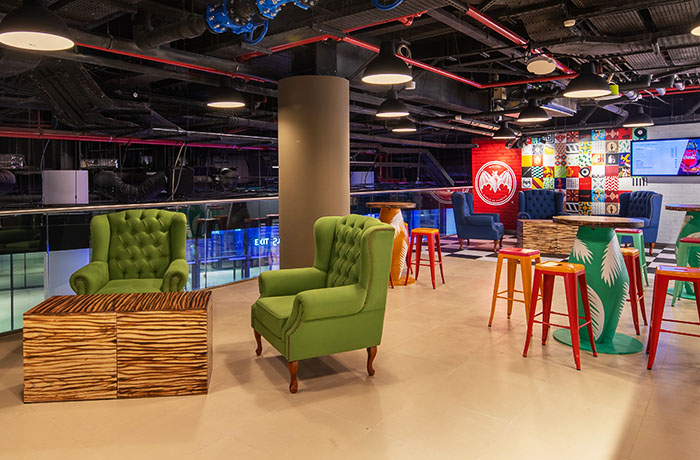 MEZZANINE BAR LOUNGES
Etihad Arena has two large bar lounges located on the Mezzanine floor. Each lounge features a unique theme that has been designed around one of our sponsor brands. On the North side, guests can walk into the Hops Lounge and on the South side, guests can enjoy Cuban inspired drinks in our Caribbean Lounge. Etihad Arena also features bars at every level. All alcoholic beverages are exclusively provided by Spinneys Abu Dhabi (Liquor)